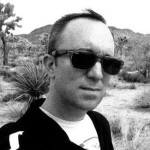 Phillip J. Bartell edited the 2010 Sundance Award winner Undertow (Contracorriente.)
He edited  such critically acclaimed films as Robert Cary's Ira & Abby and Save Me, Q. Allan Brocka's Boy Culture, Patrik Ian Polk's TV series Noah's Arc, and Tribeca Film Festival winner, Spork.
His edited documentary I Am Divine recently premiered at South By Southwest, and feature film G.B.F. premiered at this year's Tribeca Film Fest.
Phillip has worked with many established directors, serving as additional editor on Curtis Hanson's In Her Shoes, Bill Paxton's The Greatest Game Ever Played, and the Russo Brothers' Steven Soderbergh and George Clooney produced, Welcome to Collinwood.
He has worked in editorial departments on films by Spike Jonze, Gus Van Sant, Robert Altman, Sean Penn, Diane Keaton, Vadim Perelman, and Adam Shankman.