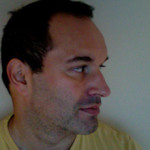 Born in London but raised in New York, casting director Matthew Lessall has made a solid name for himself, chalking up an impressive list of casting accreditations, memberships, titles and casting films that result in award wins and official selections at the World's most prestigious film festivals.
He studied at DePauw University. Matthew's casting experience is diverse, casting major network series as well as having held the position of Director of Feature Film Casting at 20th Century Fox and on the indie front, as in-house casting consultant for the Fox Searchlab Writer/Director Program.
Matthew's credits include Sundance Film Festival standouts, Rocket Science, Mean Creek, as well as the NetFlix Find Your Voice winner Almost Kings. In 2011, he chose to join the tech revolution and became go-to casting for Warner Premiere; Warner Bros. new media arm, casting the mega-successful web series, Mortal Kombat, follow up Mortal Kombat 2 and season 2 of Wonderland Sound & Vision's Aim High. His Bait 3D (a/k/a "Shark"), garnered an Official Entry at the 2012 Venice Film Festival and this same year also saw him with two films at the inaugural edition of Paris' Champ d'Elysees Film Festival, including the Liam Neeson starrer After Life.
After University, Matthew then lived for several years in London, before making Los Angeles his home. His dual nationality (USA/UK) affords him the broad vision imperative to cast in today's global market. He has cast productions and co-productions for Canada, Germany, Holland, Italy and Mexico. Matthew is a member of BAFTA and a board member of the Casting Society of America. He is currently based in Los Angeles.