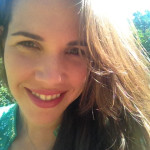 Jennifer Nash's first project was The Rich Man's Wife starring Halle Berry on which she was the assistant to music editor Abbey Treeloggen. She soon moved into music editing on major motion pictures including ANTZ, Lords Of Dogtown, Pearl Harbor, In The Valley Of Elah, R.E.D, and The Perks Of Being A Wallflower.
She began her musical journey at age 12, quickly becoming more and more entranced by playing the piano and singing. As a teen she developed an interest in how film scores can cast a spell over an audience and decided to pursue a career in film music. She moved to Los Angeles, initially working as a post-production mix tech before taking on the world of film music as a Music Editor.
Beyond Paradise has given Jennifer a unique opportunity to expand her skills as Music Supervisor as the film features on-camera musical performances which required her guidance during pre-production, production, and post production.
It also introduced Jennifer to the classical music and poetry of Persia. She worked closely with the director to combine European and Iranian classical music to help tell this complex, cross-cultural love story.
She worked with the director to select music for the characters to perform and dance to; as well as commission original material for the lead character Shahrzad (a songwriter/pianist like Jennifer herself) to sing and play on screen. She supervised the technical aspects of on-set musical performances and continued into post-production to select, record, edit, and pre-mix music for the edited footage.
In another close collaboration with the director to meet pressing deadlines, she designed and edited the music score for the movie's 2-min. Trailer and the 30-sec. TV  Spot Promo.
She has also written and produced two albums of original music as well as performing and touring with her band. Given such a diverse career over the last 18 years, Jennifer naturally gravitated towards Music Supervision and began supervising independent films, including American Violet and Crusade in Jeans. Both films gave Jennifer an opportunity to create original music with her husband, composer and music educator Dan Ostermann.
Executive produced by Gill Holland (Sweet Land, Hurricane Streets, FLOW: For Love of Water, Spring Forward, Loggerheads…), and directed by J.J. Alani (David &  Layla), Beyond Paradise is Jennifer's first credit as Associate Producer.