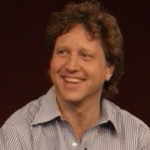 Spirit Award nominee for Producer of the Year, Gill Holland produced Hurricane Streets, the first film ever to win the  3 top prizes at Sundance. He  has produced 100+  independent films as credited on IMDb- Internet Movie Database.
His filmography includes other Sundance favorites FLOW: For Love of Water, Spring Forward, Loggerheads, Catechism Cataclysm, It Felt Like Love, the FOX sitcom Greg The Bunny, the Spirit Award winner and first carbon-neutral independent film Sweet Land, Al Gore's 2008 Reel Current Award winning doc Mountain Top Removal, SXSW audience prize winner Maidentrip and the Emmy-nominated doc Dear Jesse.
Gill introduced Alani to the independent community in New York. He was the co-producer of Alani's first feature David & Layla, a Jewish- Muslim cross cultural love story, years ahead of its time.

He produced three volumes of cineBLAST! short film compilations. He is partner at The Group Entertainment, the KY/NYC management/production company, and former adjunct professor at NYU Graduate Film School.  Gill worked at the French Film Office and has been on the jury for shorts at Sundance and selection committee for the Academy Awards, Student Division.
Gill Holland and his wife Augusta were instrumental in turning an economically depressed and run-down east downtown Louisville area into NuLu – a thriving arts/design and sustainability district.  Holland coined the term NuLu and serves as President of the NuLu Business Association. 5 years ago, Holland opened NuLu's flagship arts center "The Green Building", the only LEED "Platinum" commercial building in Kentucky.
Continuing to produce 4 to 6 indie films per year, Gill is also working on developing Louisville's Portland district, in a 'green' manner- to be echo friendly and sustainable.