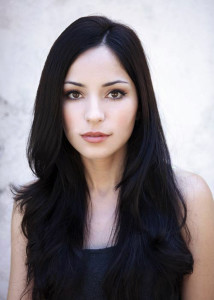 Born in Tehran, Iran, Rome Shadanloo came to Los Angeles at the age of 2. Growing up she lived in a world of imagination which prompted her to pick up her first paint brush at the age of 4. In High School she was deeply inspired to pursue acting but decided to attend art school instead. Rome made the difficult decision to leave art school and finally pursue acting.
She got her first break on How I Met Your Mother and has been working steadily since.Rome Shadanloo works toward her artistic goals under the alias, Rome Apple. She has had several successful gallery shows and has found a way to successfully combine both her passions.
In 2012, she was asked to make scary dolls that were used in the psychological thriller The Cottage in which she also had a supporting role. She continues to pursue great roles which inspire her artistically, such as in Beyond Paradise.