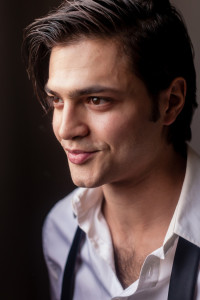 Misha Crosby is a British actor/producer based in Hollywood, California.
​ ​In 2015 he was offered a series regular role in BitTorrent's first Original TV series 'Children of The Machine' by Marco Webber (Brooklyn's Finest, Igby Goes Dow.)  The series set to be produced by Rapid Eye Studios and is the first show to be distributed directly through BitTorrent to an audience of 170 million world​  viewers.
In Beyond Paradise Misha plays the pivotal role of the traumatized loner Ray, starring with Francia Raisa, Ryan Guzman, Daphne Zuniga, and Max Amini.
On September 26th, 2015 Misha won the International AOF Festival's Xristos Awad at the Pasadena Hilton Hotel, California for his work in 'Who's Who' (2015.)
From 2011-2012 he played Ryan Harwell in the ABC Family/Warner Brothers television series 'The Lying Game.'
Other film roles include, Abbas in the award winning British feature film 'Life Goes On' and Rick in '6 Years, 4 Months & 23 Days' which won the Copper Wing: Best Live Action Short Film, at the Phoenix Film Festival in 2013.
In the UK he starred in the BBC television series 'Holby City' as Sam Strachan's son Kieron, in Channel 4's 'Hollyoaks' and has had various guest appearances in other TV shows.