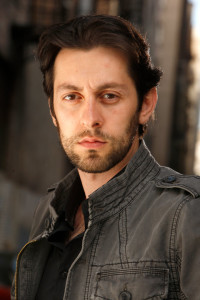 Max Amini was born in Tucson Arizona and was raised on the East Coast.  He graduated from UCLA's school of Theater, Film and Television in 2004.  As an actor, Max has over 50 film and television credits including NBC's Heroes, regular appearances on Comedy Central's Mind of Mencia, and a leading role in the upcoming feature film Beyond Paradise.
Max began his standup comedy career in 2002 at the LA Improv. In 2009 Max was chosen as one of the finalists for NBC's Diversity Showcase. Through an array of eccentric impressions and novel storytelling, Max expresses his comedy by delivering a strong message about family ties, cultural aspects, and social topics.  What really sets Max apart from most comedians is his ability to improvise and create on the spot.  It's not uncommon for an audience member to sit through two Max Amini shows in one night and find two totally different performances.
Max is now headlining his own shows and his international tour is in places like Canada, England, Australia, Germany, Dubai, Sweden, and Malaysia and have been well received.
Max plays the complex  role of Shahrzad's husband in Beyond Paradise, a drama cross-cultural love story executive produced by Gill Holland (Sweet Land, Hurricane Streets, FLOW: For Love of Water, Spring Forward, Loggerheads…), and directed by J.J. Alani (David &  Layla.)