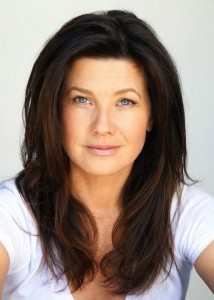 Daphne Zuniga is beloved by generations of moviegoers for her performances in such classic films as Mel Brooks' Spaceballs, and The Sure Thing, in which she starred opposite John Cusack. On television, she starred as Jo Beth Reynolds on the hit series Melrose Place, played the scheming Victoria Davis for five seasons on One Tree Hill, and starred on the ABC Family series Beautiful People.
She starred in a number of highly rated movies for television, including On Strike for Christmas, A Family Thanksgiving, and Gone Missing. She recently completed work on feature films: A Remarkable Life, Summer Forever and Those Left Behind.
She stars alongside Francia Raisa and Ryan Guzman in Beyond Paradise, a drama cross-cultural bittersweet love story, executive produced by Gill Holland (Sweet Land, Hurricane Streets, FLOW: For Love of Water, Spring Forward, Loggerheads…) and directed by J.J. Alani (David & Layla.)
Outside of acting, she is deeply committed to environmental issues, and was a founding member of Earth Communications Office (ECO), an organization that harnesses the power of the environmental movement and the entertainment community. She was appointed to the founding board of the LA River Revitalization Corporation. A native of Berkeley, CA.